Machu Picchu Rainbow Mountain Maras Moray and Salt Mines 6 days 5 nights
Mystical sacred city, considered the capital of the Tahuantinsuyo Empire with a great historical and architectural legacy. Surrounded by green valleys with imposing tourist attractions, culture, tradition and still latent faith. Known as the navel of the world for being the political and territorial center of the Inca Empire, the department of Cusco shows us an impressive geographical variety from natural mountain ranges and reliefs, to rivers such as the Urubamba.
The city of Cusco, located in the Andes mountain range at 3 399 m.a.s.l., was declared the Historic Capital of Peru, being an impressive sample of high Inca engineering that had stone as its main tool. Like places like Choquequirao, Sacsayhuaman, Qenko, Tambomachay, Ollantaytambo and especially Machu Picchu, an architectural jewel built with the wisdom of the ancient Incas that served as the political, religious and administrative center of the time.
The Inca citadel that is located in the middle of the rainforest, about 2,430 meters above sea level, was declared a World Heritage Site by UNESCO in 1981 and a new wonder of the modern world in 2007, is a fantastic architectural complex built in Inca times Pachacutec amid a great variety of flora and fauna. The department of Cusco also has several tourist attractions such as the Sacred Valley, considered the center of production of the best corn grain; the Barrio de San Blas, called the Barrio de los artesanos for hosting renowned city folk artists; Maras, a place that has salt mines that were used since the incanato; Paucartambo, a town that still maintains its ancestral Andean culture.
Day 1:  Arrive to Airport in Cusco, transfer to accommodation. Pick up from your hotel at 1:10 p.m. to 1:20 p.m., first visit The cathedral, then we walk to Qoricancha, board our bus and climb to Saqsaywaman, Qenqo, Puca Pucara and Finally Tambomachay.
Day 2: Pick up from your hotel at 08:20 am., the bus the trip to Pisaq Ruins after visit the Pisac Market. Then We will have a lunch in Urubamba, after we will go to Ollantaytambo, visit the archeological site for 40 min and then take the train to Aguas Calientes, trip for 2 hours, then we will arrive the town and transfer to your accommodation.
Day 3: Early in the morning have breakfast, then we will take our bus up to Machu Picchu Sanctuary, the tour guided to the citadel for 2 to 3 hours, you will have extra time to take photos or (optional) go up to Huayna Picchu Mountain. After we will take our bus to down and we will go to Aguas Calientes Train station to Ollantaytambo, our bus will take you to Cusco.
Day 4: Pick up from your hotel at 3:40 a.m. to 4:00 p.m., bus trip of 2 hours, arriving to point where we will start the trek (3 hours approx.) We will visit the Rainbow Mountain for 30 min. to 45  min. After  we will going back and take our bus to return Cusco
Day 5: We pick you up at 8:00 am, first point to visit Moray town, we will continue to Moray circular terraces ruins, finish we will explorer the Salt Mines. Return to Cusco at 14:00 pm.
Day 6: Transfer to the Airport
It includes
Transfer Services to all the attractions that are considered in your Package.
04 Nights in our Accommodation MAMA´S House in our City (Breakfast Included)
https://www.facebook.com/mamahousecusco/.
City Tour (Guided Service Cathedral, Qoricancha, and 4 Ruins * Sacsayhuaman, Qenqo, Pucapucara and Tambomachay.
Sacred Valley Tour with connection to Machupicchu Buffet lunch in the Urubamba Village.
Maras, Moray  and Salt Mines Tour
Entrance ticket to the Citadel of Machupicchu.
Bus ticket up and down hot water to the sanctuary of Machu Picchu.
Round Trip Train Tickets (EXPEDITION Service).
Guided Tour in the Citadel of Machupicchu for an average of 2 ½ hours (Small Group).
Transfer service of your Ollanta Station – Cusco (City Center).
01 Night accommodation in the town of Aguas Calientes (Breakfast Included).
Mountain Tour of 7 Colors.
Entrance ticket to the Mountain of 7 Colors.
Meals indicated in our itinerary.
Not included
Flight ticket Lima – Cusco / Cusco – Lima.
Tourist Ticket to carry out the City Tour and the Sacred Valley tour (S /. 130.00).
Entrance tickets to the Cathedral of Cusco S /. 30.00
Entrance tickets to the Qoricancha or Temple of the Sun S /. 15.00.
Student Card since if the client is under 17 years old, they automatically have a discount of US $ 30.00.
Meals not indicated in the package description.
Entrance to the Thermal Baths of Aguas Calientes (S /. 10.00).
Snacks drinks and soft drinks.
Items to bring
A small day pack with water bottle.
Camera.
Rain jacket/poncho.
Change of clothes.
Basic toiletries.
Sun hat/sunscreen.
Insect repellent.
Comfortable sturdy shoes or hiking boots.
Extra money.
FAQ
Price
PRICES
Adult Price (Based on a Double Accommodation): $ 460.
Student Price (Previously sent from the Student Card indicating the expiration date or in children under 17): $ 430.
Adult Price Only (This amount to cover the difference of the Lodgings in Cusco and Town of Aguas Calientes,): $ 500.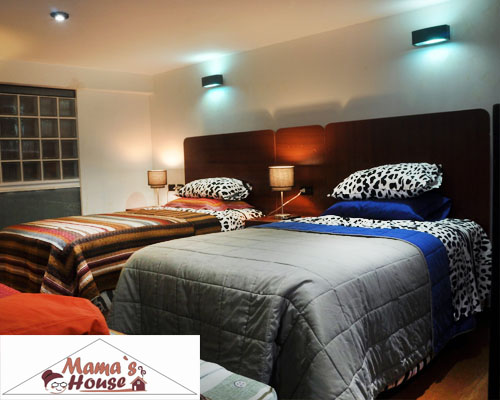 MAMA'S House, is a warm place which will allow its tourists to feel at home with its very confirmable rooms, we are located just 15 min. from the Plaza de Armas and by taxi 5 minutes away.
Room type
Triple Room, 3 Twin Beds | 3 Twin Beds.

Double Room, 1 King Bed.
Services
WiFi
Transfer airport
Breakfast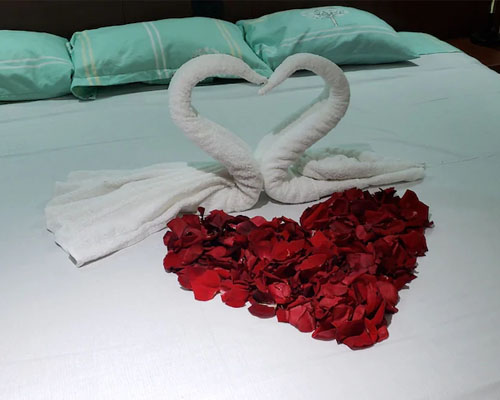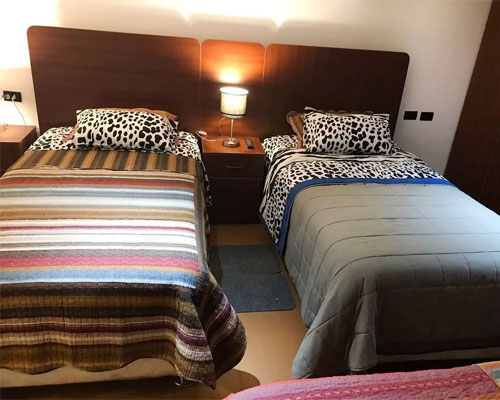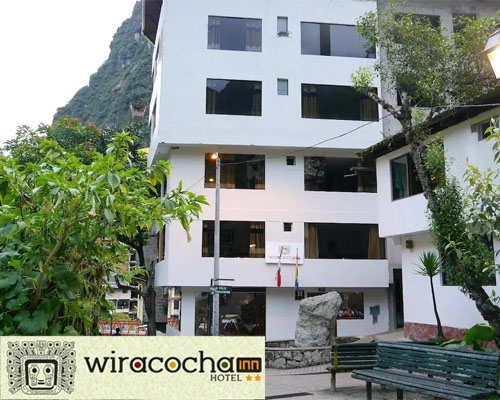 Welcome to Wiracocha Inn, a fantastic option for travelers like you. Rooms at Wiracocha Hotel include a flat-screen TV, minibar and desk. Guests of Wiracocha Inn also have breakfast included right there. As it is close to Iglesia Virgen Del Carmen (0.2 km), a very popular Aguas Calientes landmark, Wiracocha Inn is a fantastic destination for tourists.
Room type
Double Room, 1 Double Bed.
Twin Room, 2 Twin Beds.
Single Room, 1 Large Twin Bed

Triple Room, 3 Twin Beds.
Services